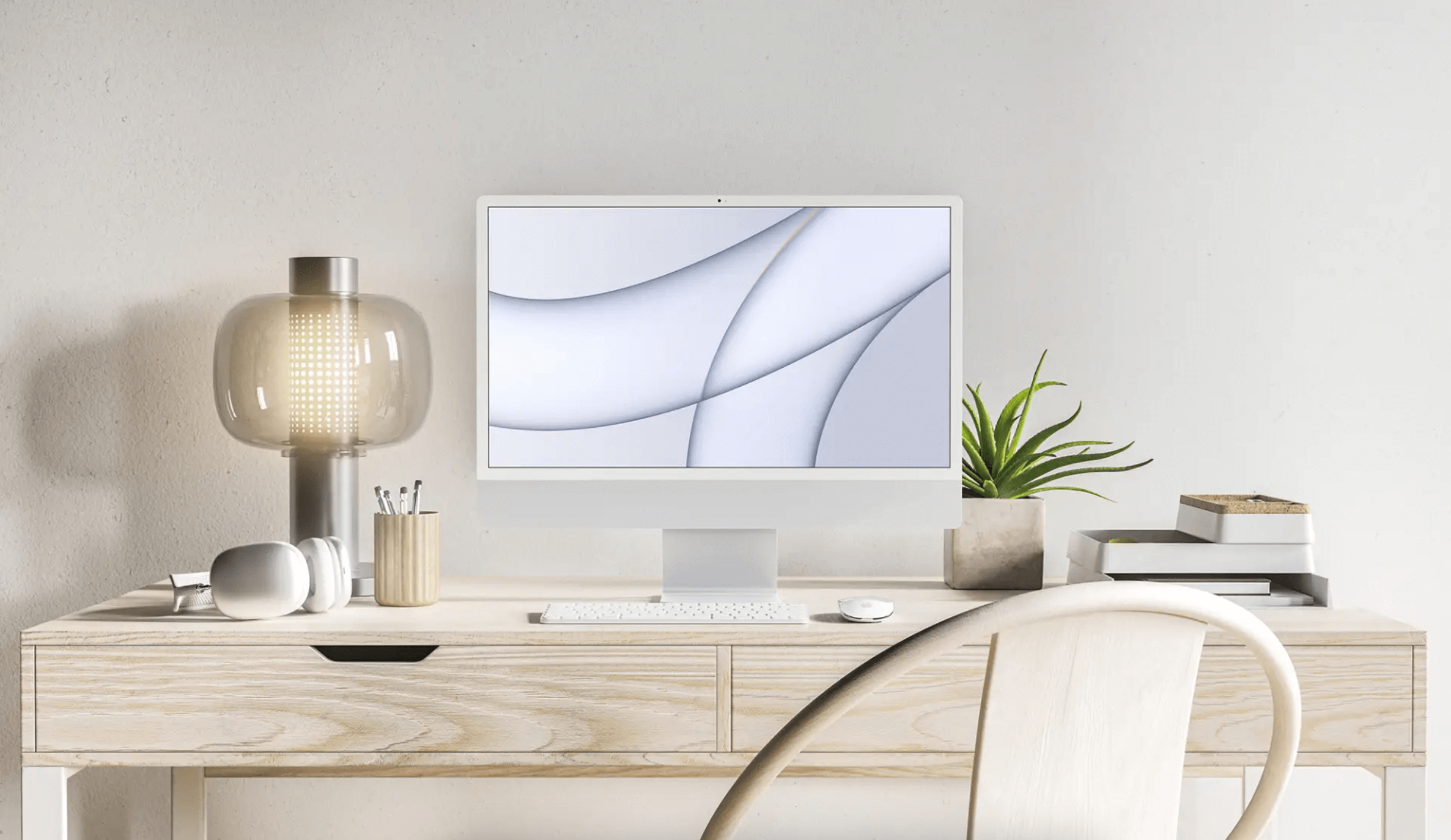 Apple iMac 24-inch Mockup
Get your artwork in front of everyone who matters with this Apple iMac 24-inch mockup. This dynamic image features an attractive Apple iMac centered against a wooden table and showcases the latest technology in a professional environment. Embed your video, text, and graphic designs into every inch of this beautiful visual display and get your message across in style!

The above mockup has been made to present your own iOS app or website. It is sitting on top of a wooden table, and has been created with a hard candy apple finish to look as close to an actual iMac product as possible without causing the image quality to suffer. This Apple iMac Mockup includes Photoshop Smart Object layers for adding in your own objects such as an iPad or iPhone.
Apple iMac 24-inch Mockup made by Anthony Boyd Graphics and updated 10 months ago. It has a Adobe Photoshop format, and belongs to iMac Mockups category. You can download Apple iMac 24-inch Mockup for free.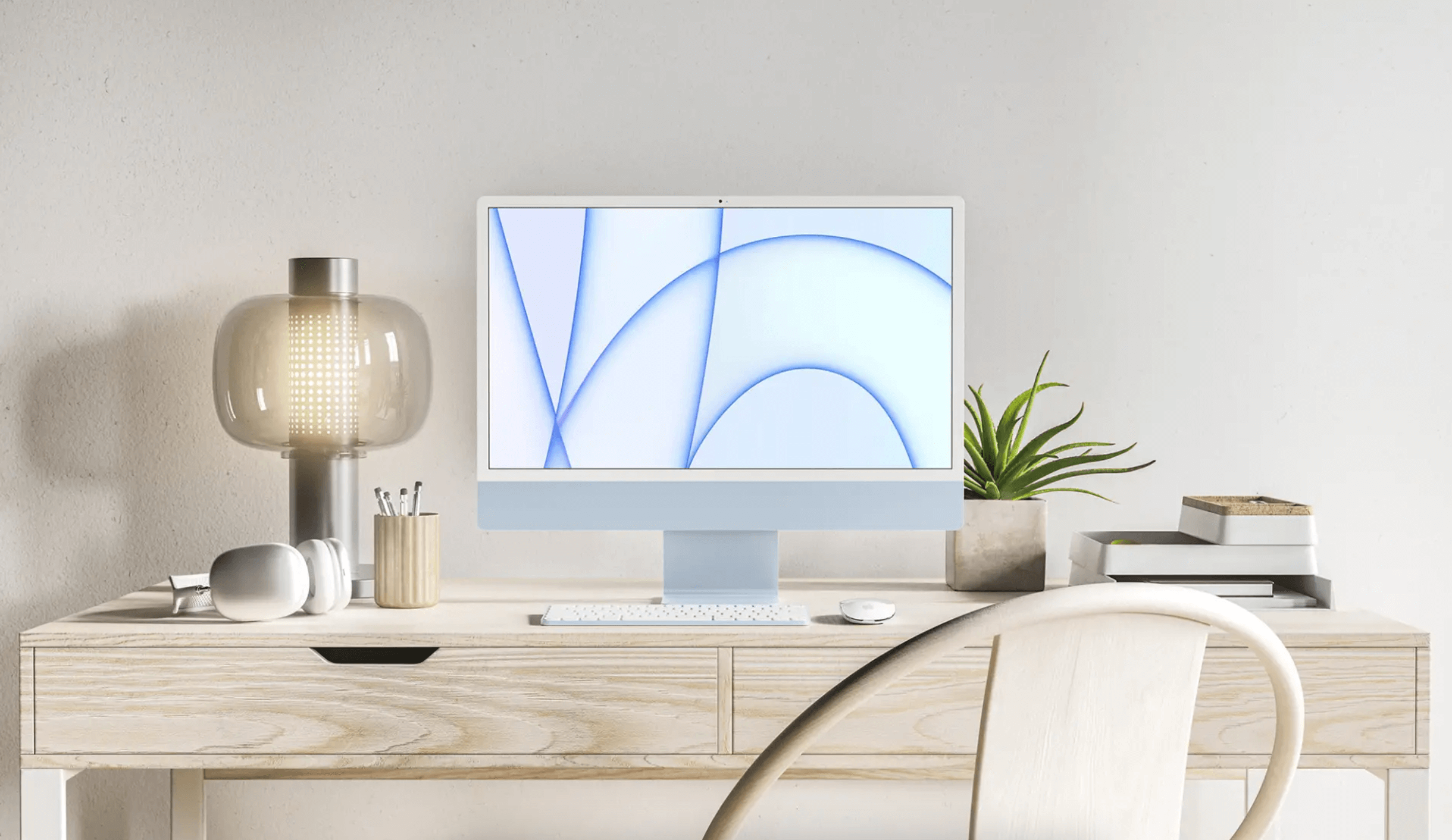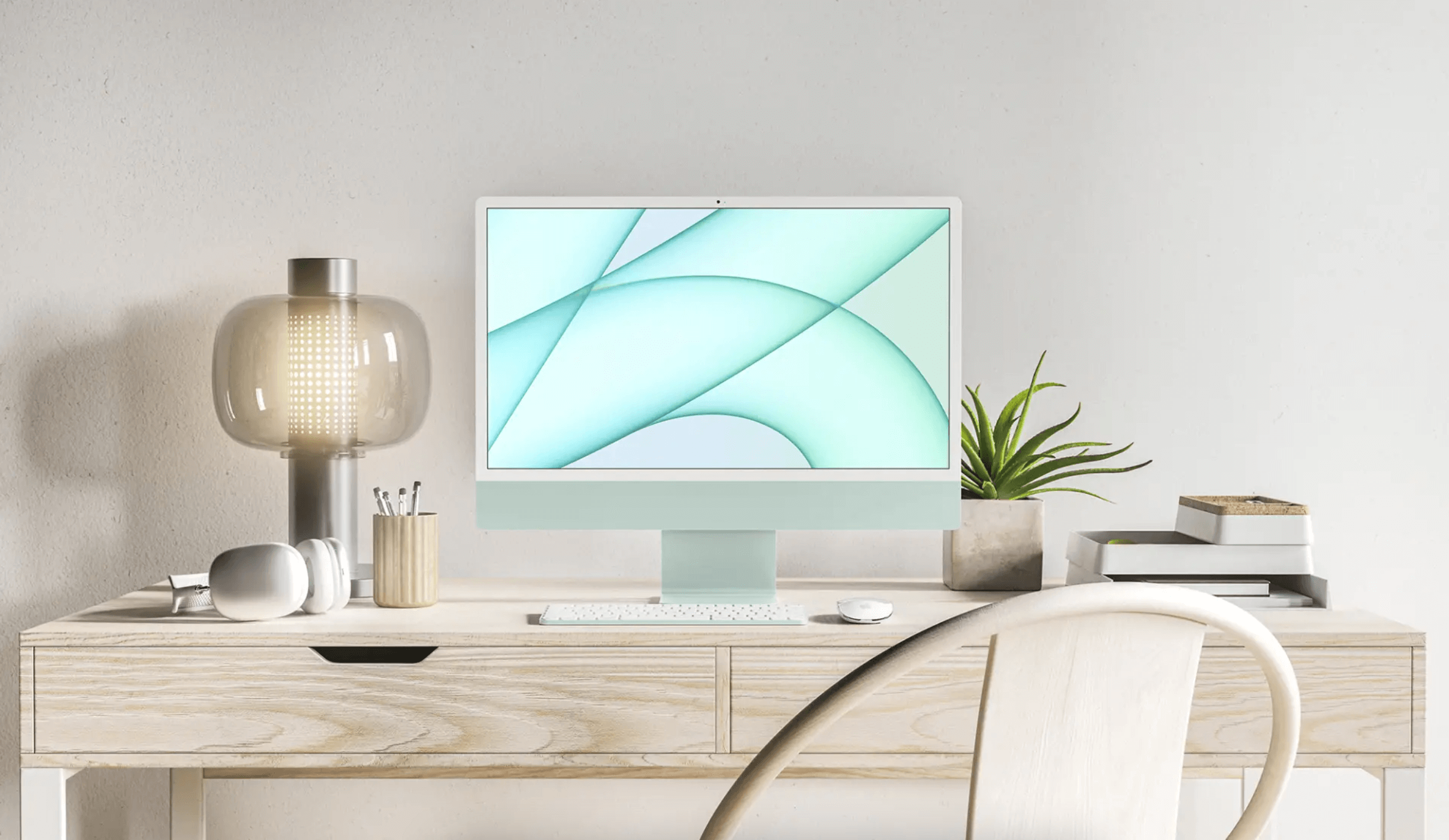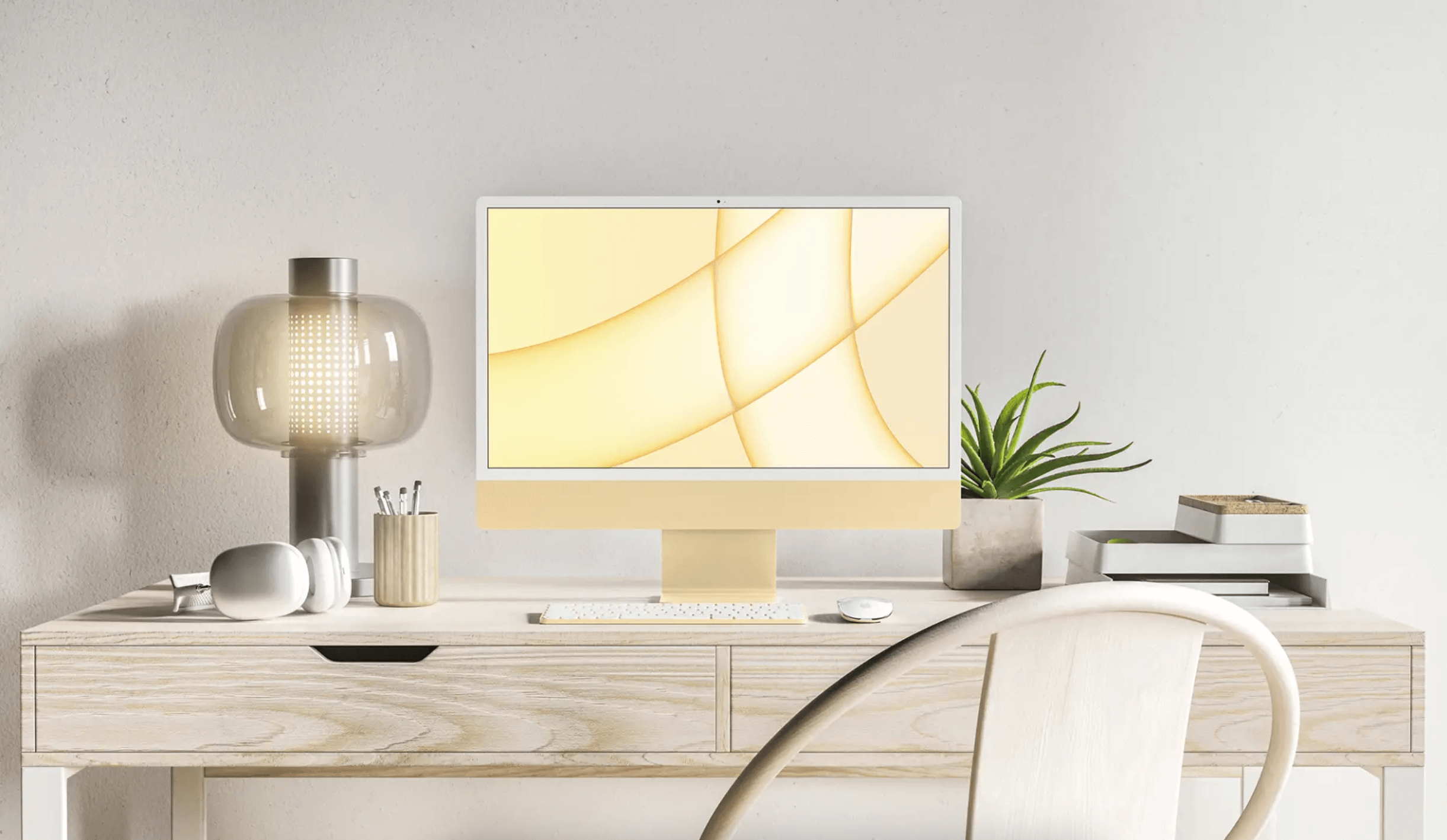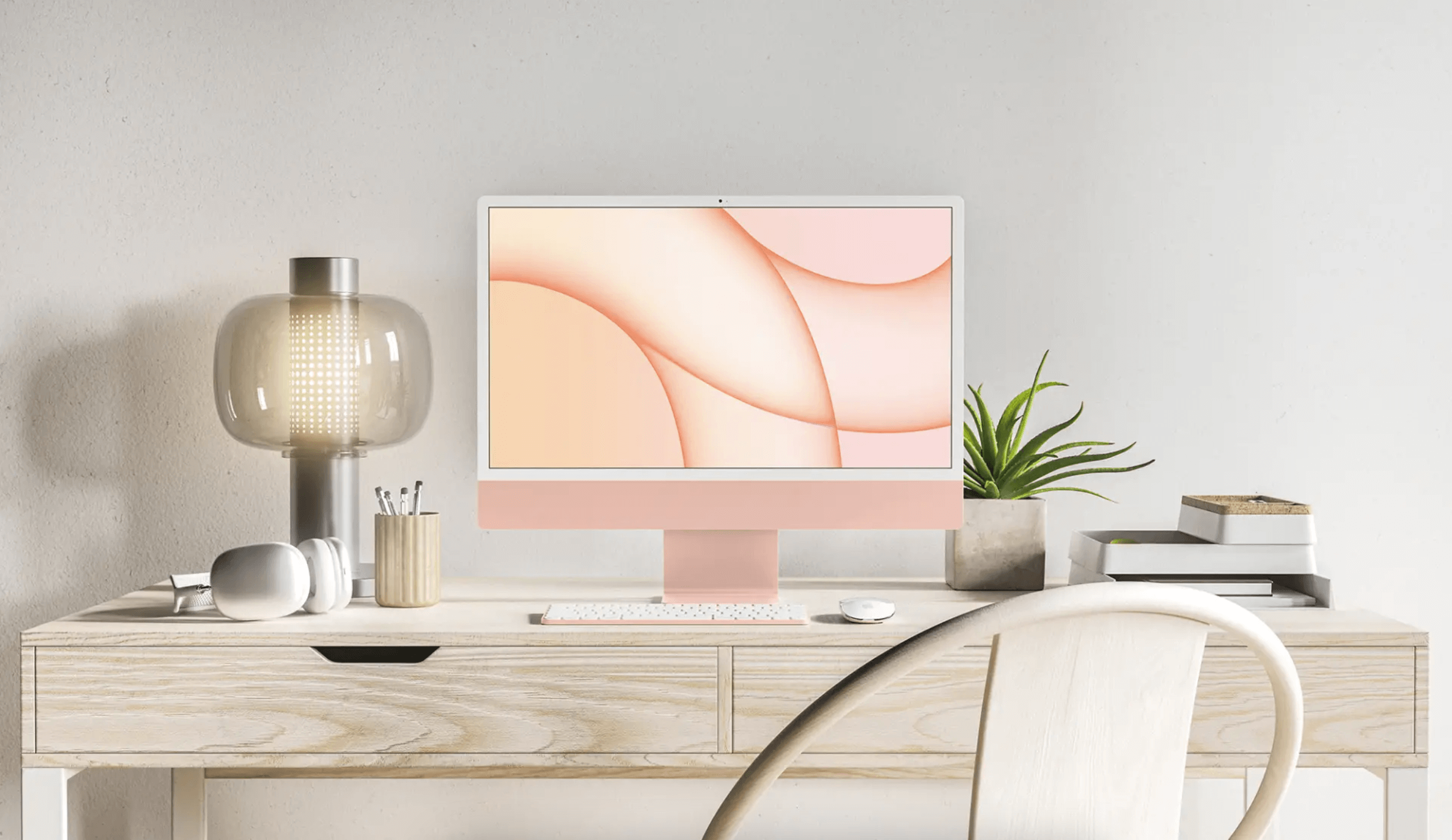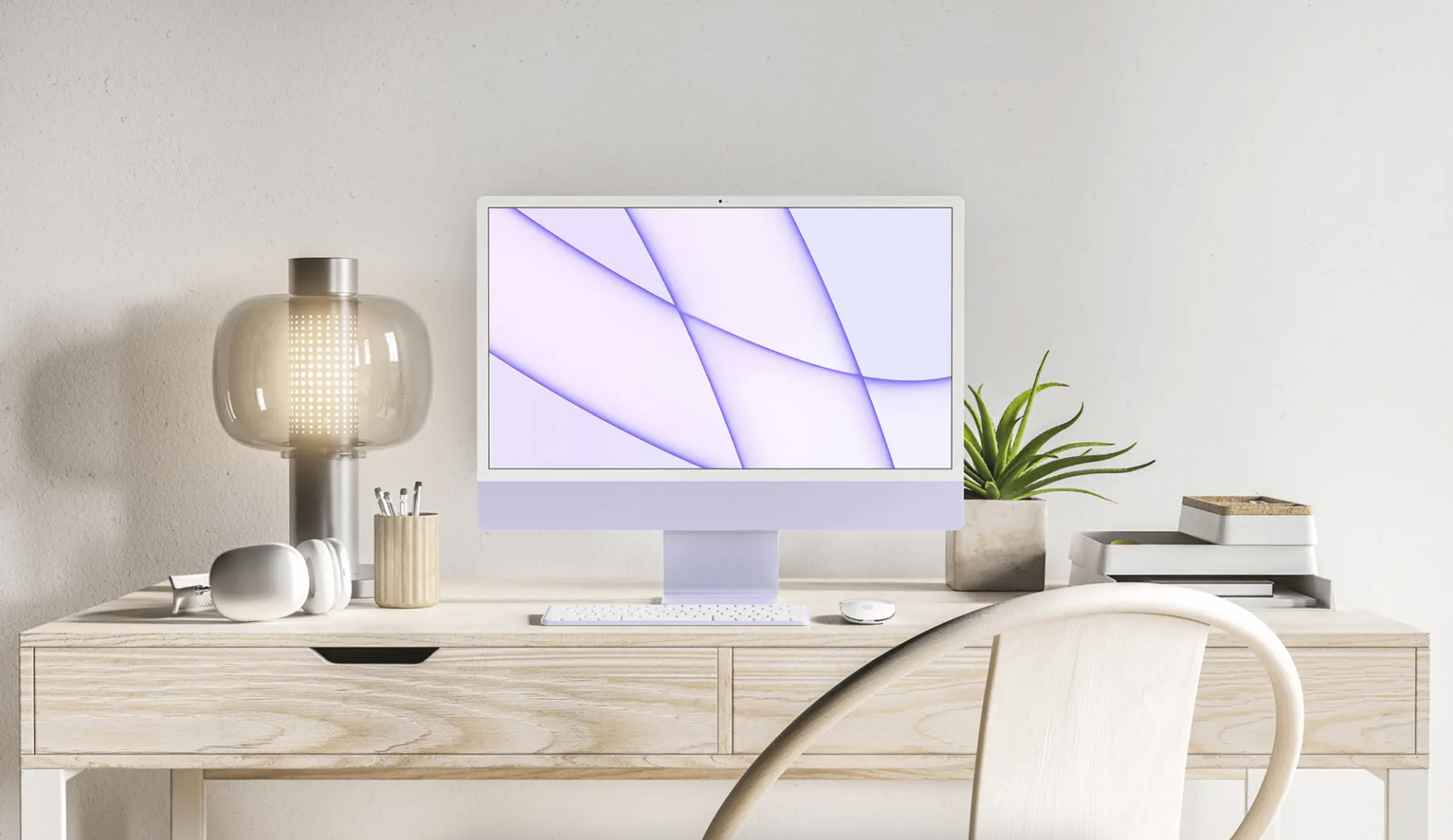 Frequently Asked Questions